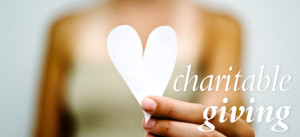 It's the season of giving and you've probably received a number of letters & emails from organizations with appeals for donations. With so many worthy causes out there, it can be difficult to decide which ones you should support. Here are a few reasons why we hope the Howard County Concert Orchestra makes your list this year:
We are the only professional orchestra in Howard County and continue to offer outstanding concerts at very reasonable prices.
In fact, admission is FREE to those 17 and under — our gift to our young people and the future of our community.
The acoustics of our concert space, the main sanctuary of the St. John's Episcopal Church in Ellicott City, are second to none — the sound envelopes you with a warmth and vibrancy, for a compelling sonic experience.
Our programs are unique — from "Brahms Versus Tchaikovsky" to  our annual New Year's Celebration featuring music, dance, and  video — this year celebrating  Italy– to our featured soloists like the members of the award winning Gemini Trio and soloists from UMBC's  faculty and highly acclaimed Camerata  there is something special for everyone to enjoy!
Gifts given on behalf of your loved ones are acknowledged in all of our programs, and we always dedicate a piece on the first concert of the season in their honor.
We foster educational partnerships with the schools and the community at large and partner with other music organizations as well.
We have a proven track record — our music director won a Howie for "Outstanding Artist of the Year"
We've been featured on a grammy-nominated CD.
We've given several world premieres and have been featured on prestigious concert series like the Yale Gordon Series in Baltimore.
Many of you have already given generously to the Howard County Concert Orchestra, and for that, we offer our sincerest thanks!
No gift is too small, and we appreciate your support in any amount.  Please click  on Donations above or to the right to make your donation with most major credit cards.