Maryland State Arts Council
HCCO is a Winner of the Maryland State Arts Council Grant for Organizations
With a celebrated record of commitment to innovation, collaboration and leadership in the arts reaching back four decades, the Arts Council was founded to encourage and invest in the arts for all Marylanders. With a strong record of support for artists, arts programs and organizations, MSAC continues its work to build an even stronger creative community.
MSAC is heartened by national recognition and statewide support. Our elected leaders understand the power of the arts and consistently invest public resources to serve all Marylanders. We are encouraged by the power of partnerships forged with industry innovators such as AEMS, Maryland Citizens for the Arts and other service organizations to promote the advancement of the arts and arts education in our state.

Berman Goldman and Ribakow LLC
BGR CPAs is a full-service accounting and financial advisory firm whose specialized professionals support you and your organization in achieving your goals.

Howard County Arts Council
HCCO is a Winner of the Howard County State Arts Council Grant 
The Howard County Arts Council is authorized by Howard County Government and the Maryland State Arts Council to administer public funds designated for the arts. As the official grant-giving agency for the arts in the county, we administer several grant programs and award more than $300,000 annually to local arts organizations, PTAs, key regional arts and cultural institutions, college-bound high school seniors, and others. Through these grant programs, the Arts Council helps ensure stability and growth in the arts community.
The Community Foundation of Howard County
Charitable Dreams for Community Needs
The Community Foundation of Howard County, Inc. makes a positive difference in our community.
We help people who are passionate about giving back to our community, take the lead on community initiatives and partner with nonprofit organizations to support a broad range of projects that make a positive impact.
Browse our Web site for more information about our work, and see the difference that philanthropy can make! The Community Foundation of Howard County, Inc. makes a positive difference in our community.
American String Teachers Association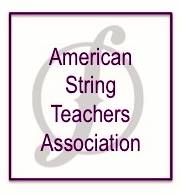 www.astaweb.com
The American String Teachers Association, founded more than 60 years ago, is a membership organization for string and orchestra teachers and players, helping them to develop and refine their careers. ASTA's members range from budding student teachers to artist-status performers. The organization provides a vast array of services, including instrument insurance, an award-winning scholarly journal, discounts on publications and resources, annual professional development opportunities, and access to collegial network of colleagues throughout the string profession.
Bach In Baltimore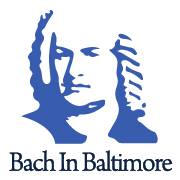 http://Bach In Baltimore
Bach in Baltimore's concert program is unique: the audience hears the beautiful music of Bach and also discovers what makes it so brilliant. Music Director and founder T. Herbert Dimmock begins each concert with a live demonstration and explanation – using orchestra and vocalists – of Bach's musical language in the cantata to be performed. Six of our nine concerts are absolutely free to the public, even with the high costs associated with organizing them and paying our musicians and featured soloists. No other music organization in the Greater Baltimore area provides a season of free choral music concerts.
The Baltimore Chamber Orchestra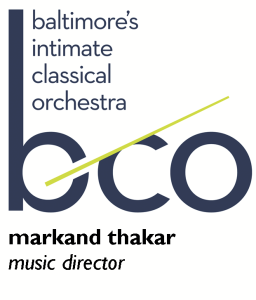 www.thebco.org
Baltimore Chamber Orchestra's first performance, led by Maestra Anne Harrigan, was on January 29, 1984. She introduced the audience to a classical orchestra offering virtuoso performances that touch the heart. From its beginning, Baltimore Chamber Orchestra has grown to occupy an essential niche in the thriving arts scene of greater Baltimore. Our core repertoire is the overtures, concertos, and symphonies of Classical Era masters Haydn, Mozart Beethoven, Mendelssohn and Schubert, which we perform with the actual sized ensemble for which it was composed. BCO remains a group of exceptional musicians who are passionate about their performances. Indeed, the orchestra strives to meet the same standard established at its inception in 1984: to provide accessible, high-quality, classical music with an intimate touch.
Candlelight Concert Society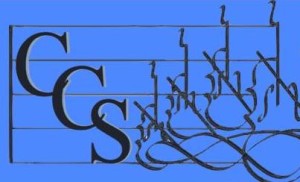 www.candlelightconcerts.org/
The Candlelight Concert Society (Candlelight) is a Maryland based concert presenter, offering professional world-class chamber music concerts, children's programs, community outreach programs, master classes, and pre-concert lectures and discussions. The mission of the Candlelight Concert Society is to present the finest national and international chamber music ensembles and soloists, to provide young people with a stimulating introduction to the performing arts, and to reach out to those with limited opportunities to experience the arts.
Columbia Pro Cantare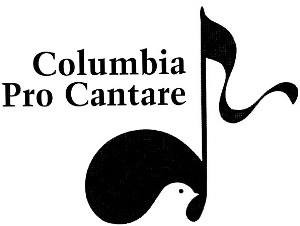 www.procantare.org
The Columbia Pro Cantare is a mixed chorus of over 100 volunteer singers which seeks to present the finest choral music to a growing regional audience. Since the Spring of 1977, the Columbia Pro Cantare has delighted Howard County and metro area audiences with its concerts of music ranging from the classics of opera, oratorio, and the concert stage to American and European folk and spiritual music. Founded by Director Frances Motyca Dawson, as a professionally trained volunteer chorus to sing nine times with the Baltimore Symphony Orchestra at its Howard County concerts and to bring high quality musical experiences to local audiences with its own independent performances, CPC has more than fulfilled its purpose over the thirty-six years.
WBJC FM: Maryland's Classical Music Station

WBJC FM provides great classical music and interesting comments about composers and compositions, narrated by announcers who are very knowledgeable classic music experts. WBJC FM also provides news summaries, weather forecasts, and other topics of interest. WBJC FM has aired interviews with our HCCO Music Director, provided information about our concerts, and even participated in them, enhancing the concerts with their thoughtful insights and narrative. Go to 91.5 FM on your tuner or on the internet using any of the streaming websites which include WBJC FM.
Maryland Music Educators Association

www.mmea-maryland.org
Maryland Music Educators Association (MMEA) is the professional association for the school music teachers of Maryland. MMEA is a 501 (c)(3) not-for-profit association incorporated in the State of Maryland. MMEA's mission is to provide professional development for music teachers, opportunities for excellence for music students and teachers, and to serve as an advocate for music education in schools. The more than 1,100 teacher members are from every geographic jurisdiction of the state as well as from every level — early childhood through the institutions of higher learning of the state. They teach in public, private and parochial schools. MMEA is an affiliate of the National Association for Music Education, the largest arts advocacy organization in the world.
Sundays At Three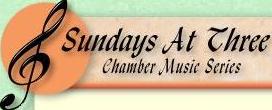 www.SundaysAtThree.org
Sundays At Three is a nonprofit organization dedicated to presenting chamber music by the finest professional talent in the Baltimore-Washington area. The performers introduce the music and offer their insights and interpretations. The audience is invited for refreshments and conversation with the artist after the concert.
In our Concert Program
Advertising Rates are as follows:
| | |
| --- | --- |
| Quarter Page (Business Card) | $100 |
| Half Page | $175 |
| Full Page | $225 |